Accounting Software can make a big difference to your life.  That sounds like a rather grandiose claim, but it is certainly true for me and that is why I decided to build a website to help others find the best online accounting system for their needs.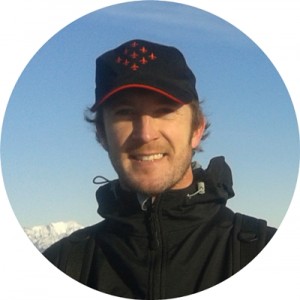 My name is Christopher Barr. I'm a UK-based business owner and back in 2008, I was running a fairly complicated business dealing with high-value goods. The business traded in Pounds Sterling, US Dollars, and Euros. I was given some accounting software to use (I will refrain from naming it here…) which I found to be extremely difficult to get to grips with. It seemed to be designed for accountants and I really did struggle to understand it well enough to do anything productive with it.
Business was going well and I was working extremely long hours to keep on top of the work. 'The accounts' were getting further out of date, but I was so busy working that I couldn't find the time to dedicate to them so they got further and further behind. Eventually, the thought of logging in to my accounting system was enough to make my stomach turn and it got to the stage – as the HMRC accounting deadline approached – where I was losing sleep over the situation.
Fortunately for me, I found a different small business accounting software with a free trial. I signed up with them and within three days I had all my accounts up to date. The new system was so intuitive that I almost enjoyed the process!
I can't describe the relief that I felt when the figures in my accounting software tallied with those in the various different bank accounts. It had a very positive effect on my life and I have never looked back.
I now only have to spend around 20 minutes per month to keep my company accounts up-to-date. Whenever I want to know where the business stands financially, I log in and can see exactly what the situation is in real-time. This makes a huge difference to my business.
It is possible to hand everything over to an accountant and let them do the bookkeeping. Each to their own, but when I see an opportunity, I can log in to my accounts and make an informed decision in the same time as some others would spend in writing an email to their accountant. The time it takes for the accountant to reply could make the difference between securing a deal or missing out on it to someone who can move more quickly…
So, the reason I built this website is that I know from experience how much of an effect the right accounting software package can have on a business owner's life. If you are looking to change your accounting software it can be quite overwhelming as there are so many options these days and if you are anything like I was, you really don't have time to mess around setting up trial accounts with several different providers. You want to find the best option, set up your new system, and then get back to the most urgent job… actually running your business!
I have personally created this website, it's content and the reviews themselves. I'm telling you this so that you know who is behind the website and the reviews, and I hope that this will help you to trust the content of the site. None of the accounting software firms can influence my reviews and I am therefore well placed to give you advice. I take full responsibility for the reviews and if you like the website, or have any suggestions (or constructive criticism!) then please feel free to contact me directly via the Contact page.
I sincerely hope that this website will help you find the right online accounting software for your needs. If it does help you, I would love to hear from you and I would be happy to post your testimonial online with a link to your business' website on a testimonials page. Please leave User Reviews for any of the accounting software providers included on the site as this helps me (and other business owners like you) to understand how happy people are with their accounting software.
Thank you for taking the time to read this and I wish you the very best of luck in finding the perfect solution for your needs, as well as the very best of luck with your business.
Cheers!
Chris